SINA (2015)
SINA (Settlements Interventions Network Africa) is an active initiative of Mazingira Institute with several stories on its housing projects and forums through each year. Most stories are printed in yearly newsletters available on the Mazingira Institute website. This site allows the initiative to interact with its members, getting comments on each article and allowing a few member to contribute new stories.
The first concept of the site was to has as little as possible on the front page. Since the site never went online with this theme, CSS experimentation with this site flared up.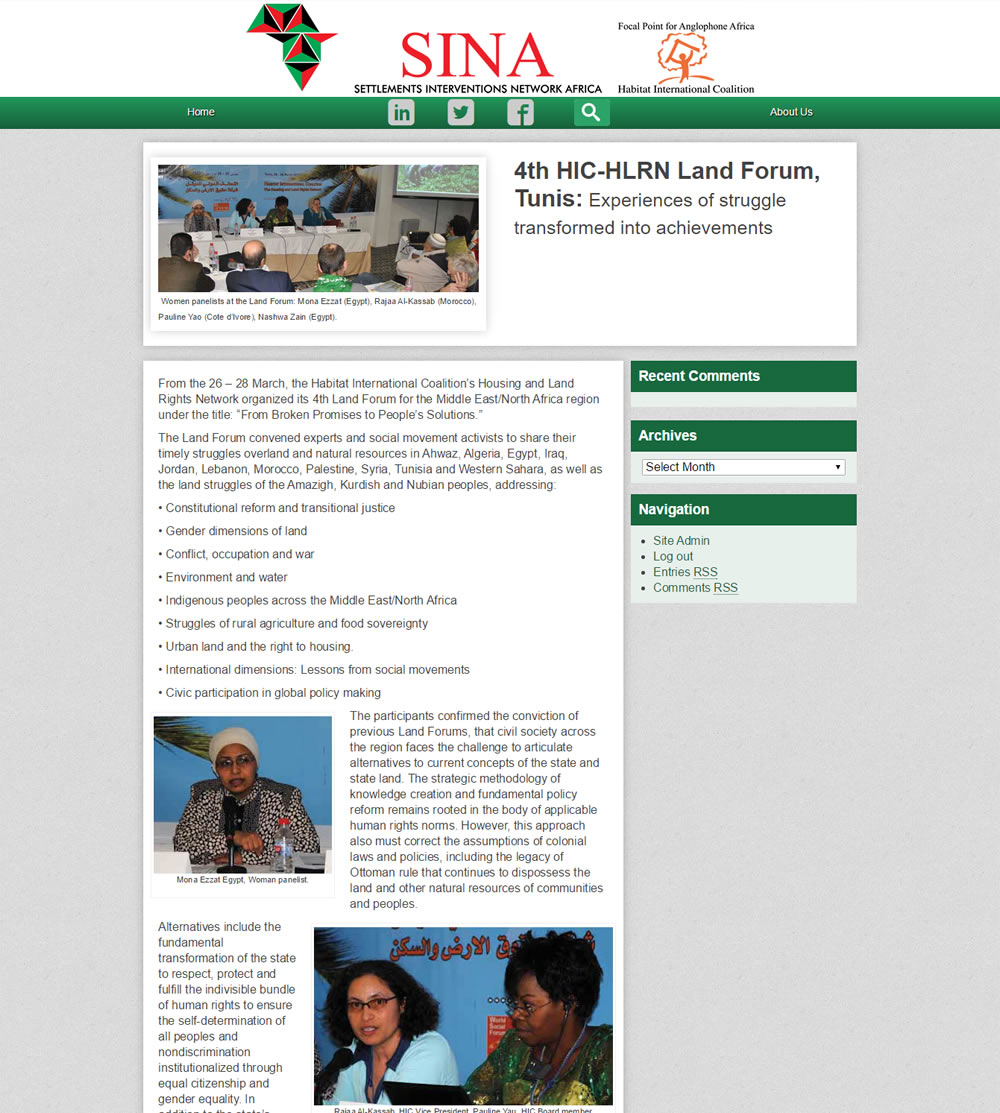 Social logins were implemented and further CSS experiments were conducted.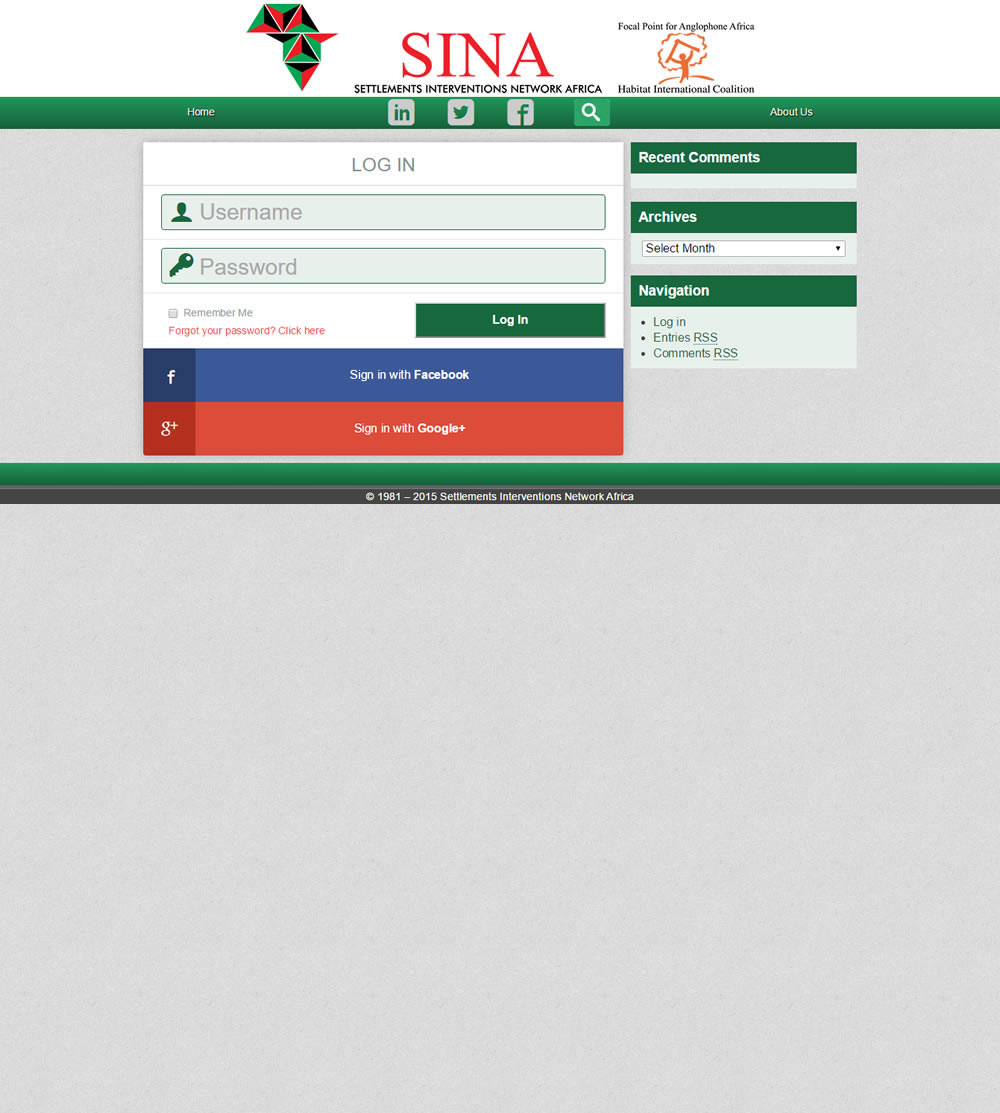 Several blog posts were expected, so different blog designs were examined.