Pioneer Plumbers (2013)
A simple online presence for a plumbing company in East Africa, with a list of major projects in its recent past.
Website is built using
Drupal 6
. Home page designed to minimize scrolling. Slide show is a static collection of old photos, scanned and uploaded for an aged effect. The design is as simple as possible.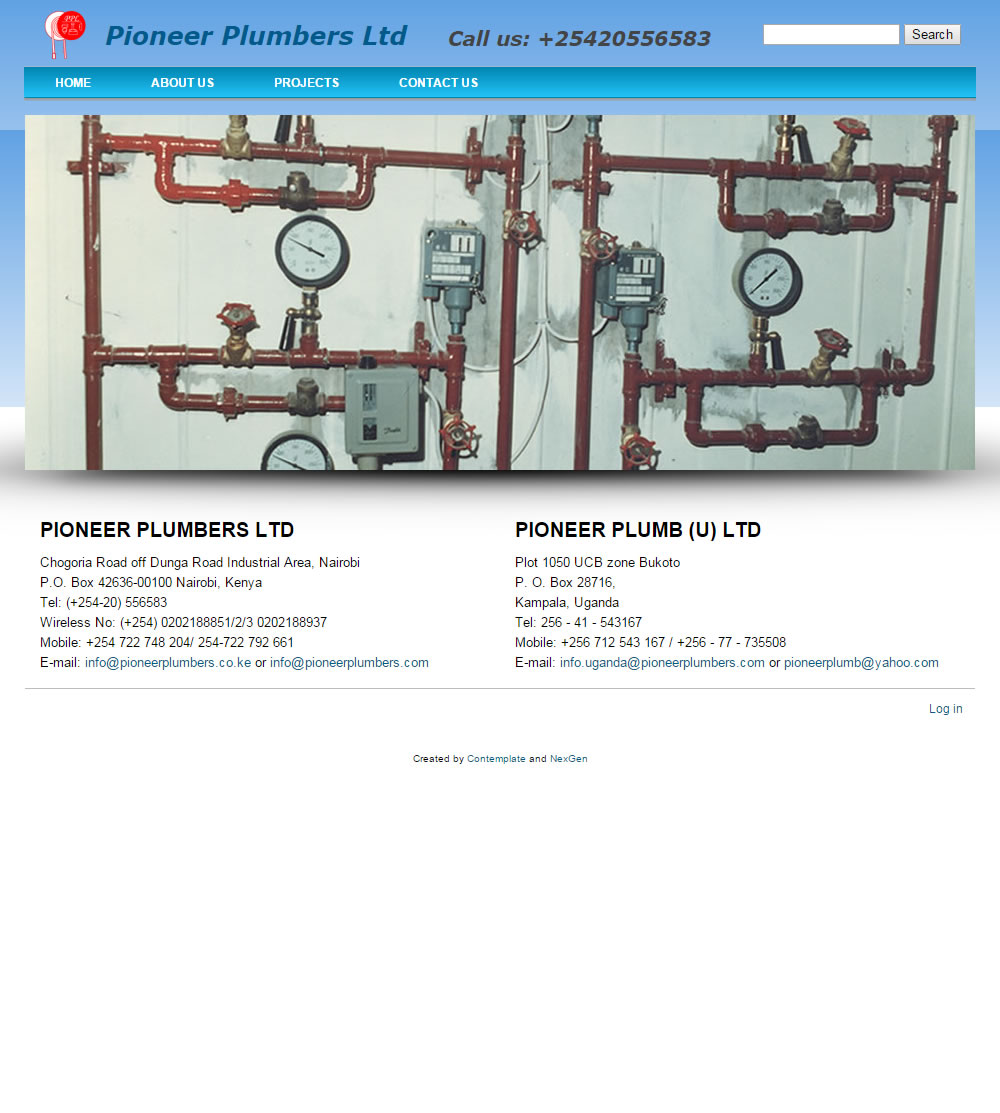 Client requested that a database of past projects be created and made available to the public. The table can be sorted using several criteria, with the help of a filter overhead.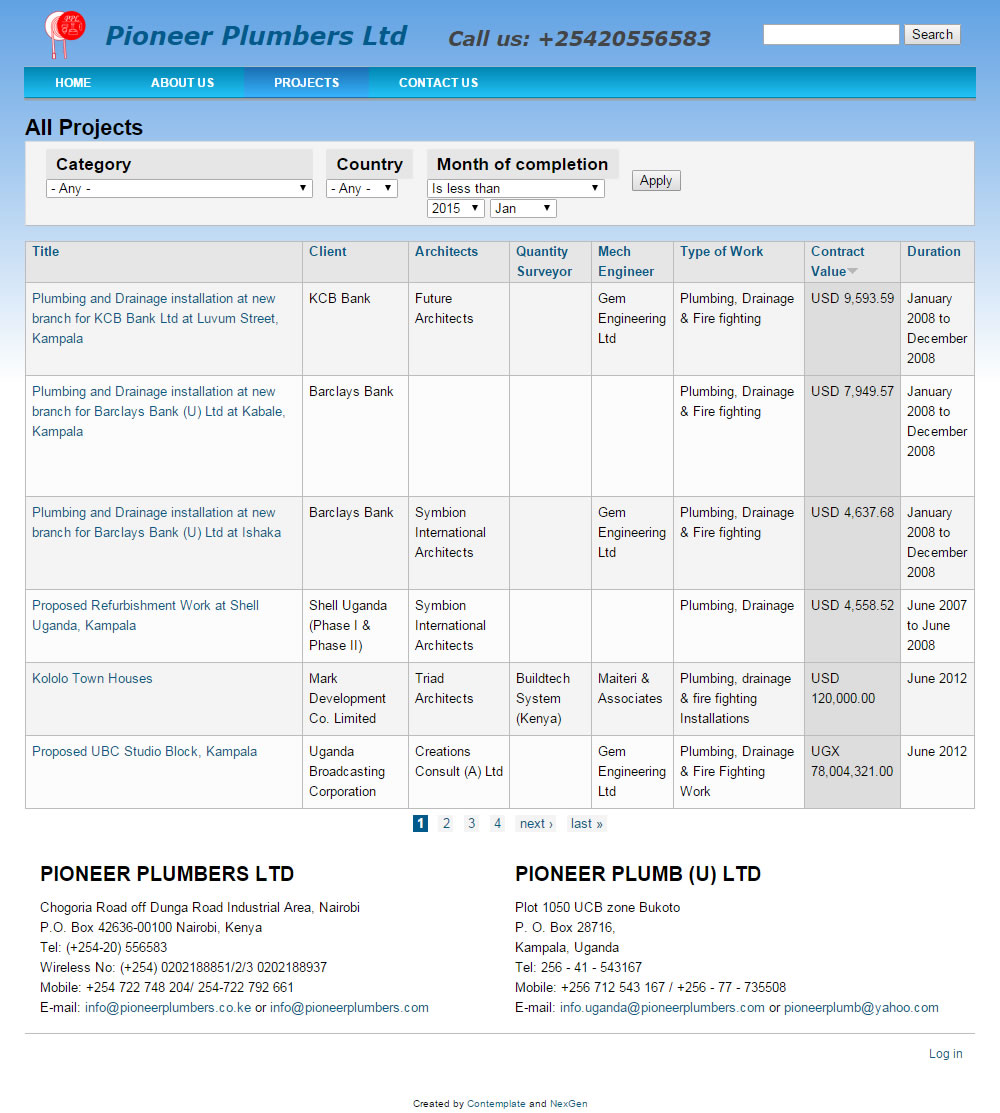 The client requested a minimalist design in every sense, including the page of the team.