Mazingira Institute (2013)
An online database of all publications printed by Mazingira Institute, Nairobi
Build on
Drupal 6
, and limited CSS skills, the site rocked a theme of menu items that seemed to go around and behind the main content area.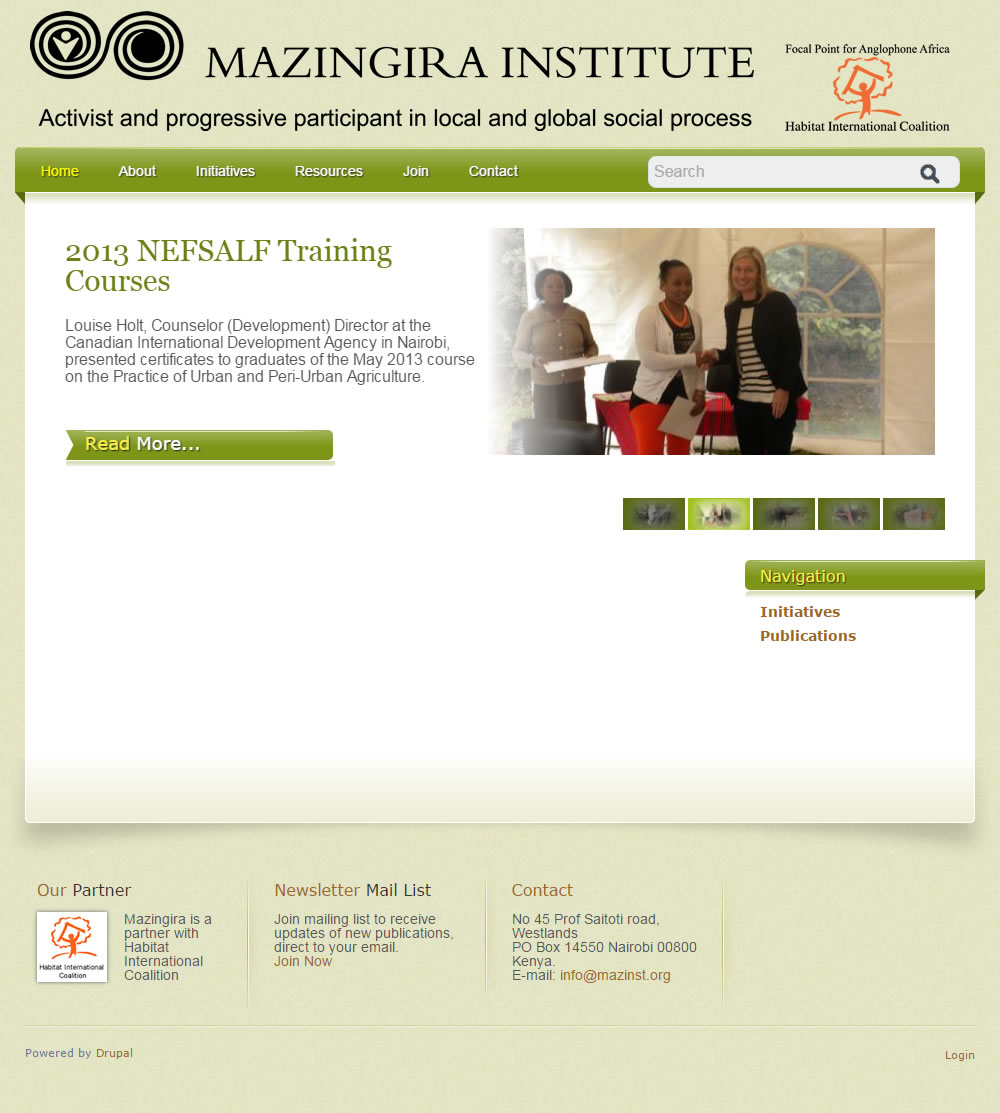 Sorted by three categories and organized in a collapsible arccodion, the site hosted a vast database of Publication of the organization.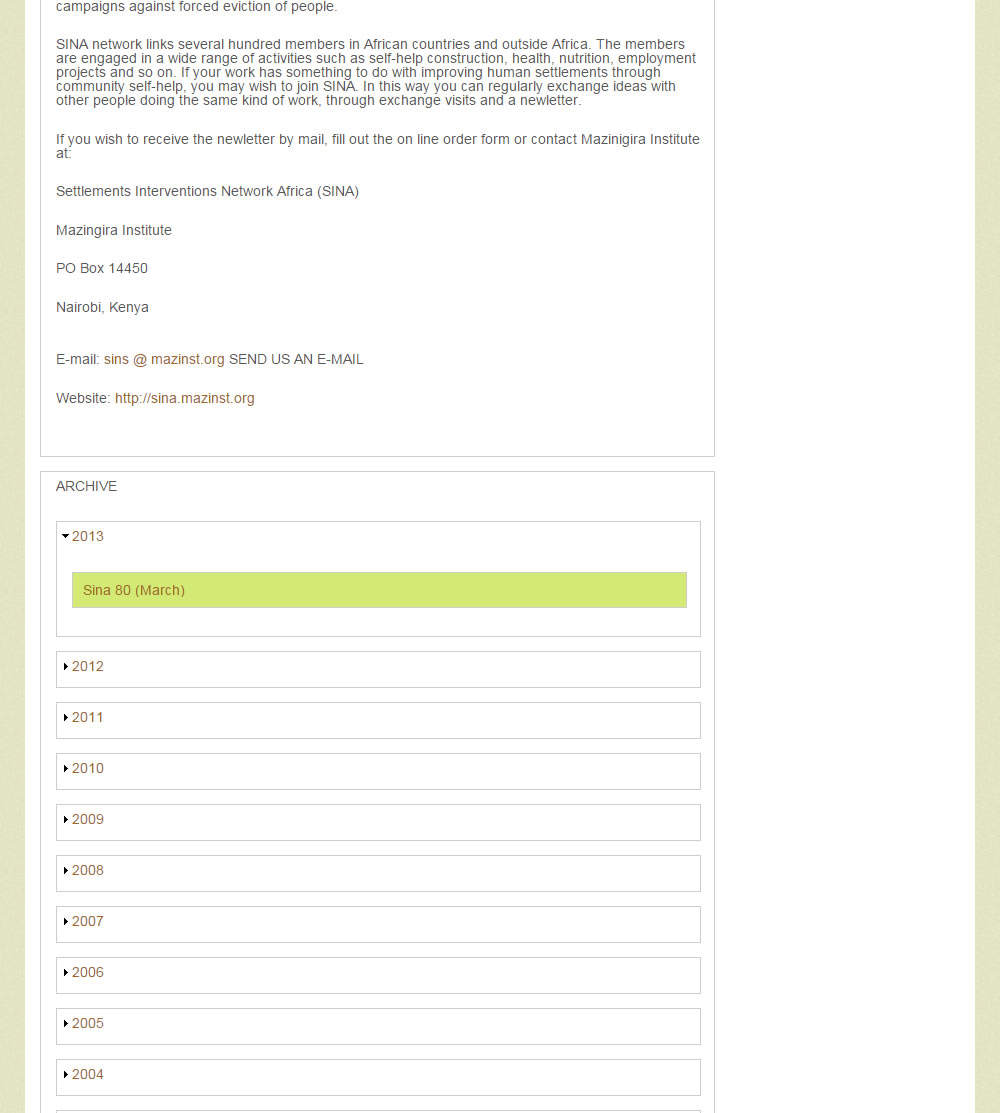 A Drupal plugin was built from scratch to allows the organization to add, modify and display publications with ease.