Embu County
Stories from Embu County, Kenya. The site holds stories from Siakago Online, a site discontinued with the dissolution of provinces in Kenya.
Website is built using
WordPress
. Home page designed to minimize scrolling. Slide show picks the latest 10 stories and displays the except and Featured image. An archive of stories over the years is accessible to the right, to allow fast filtering on stories by month and year.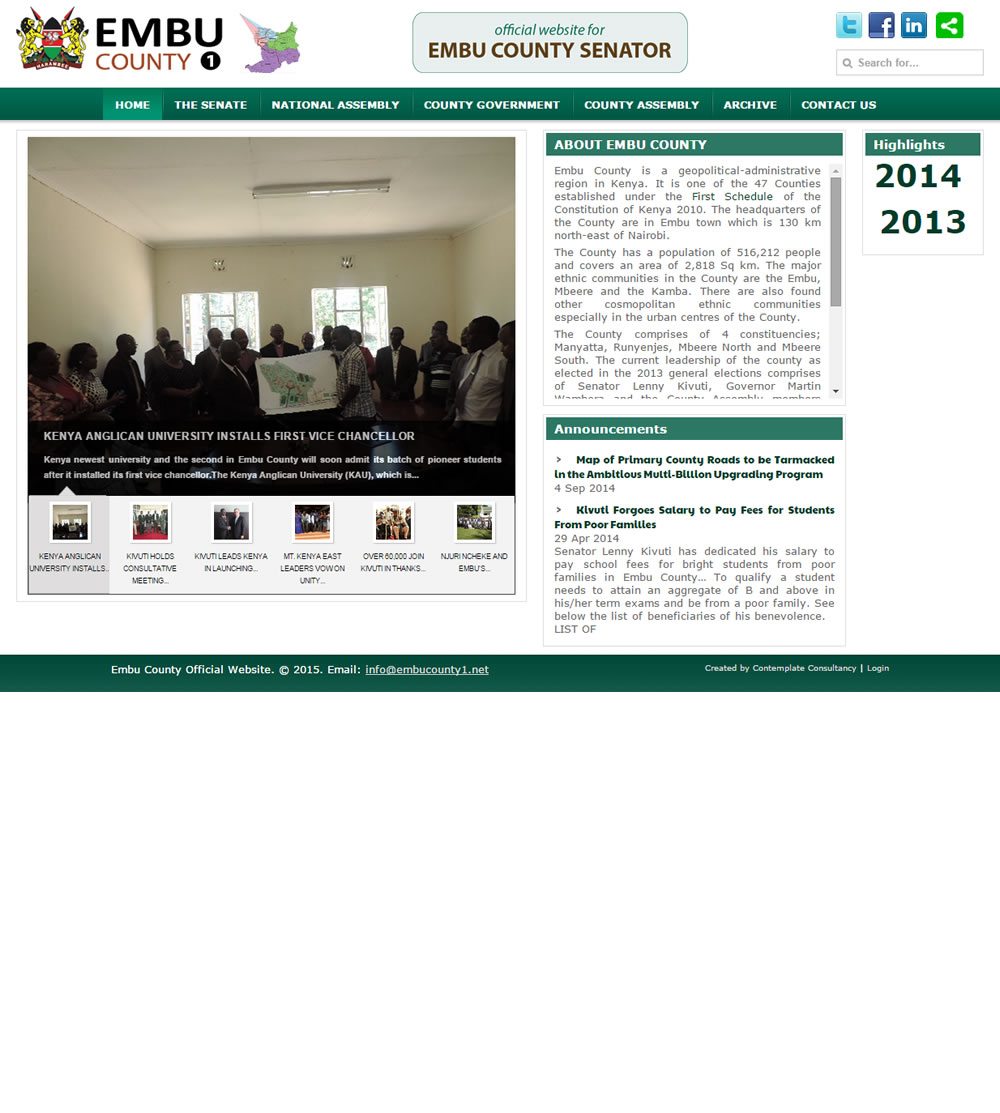 Stories may be lengthy, so scrolling is necessary. Clients requested that only the slide area should have the story, leaving the widget area free for related job opportunities in the county.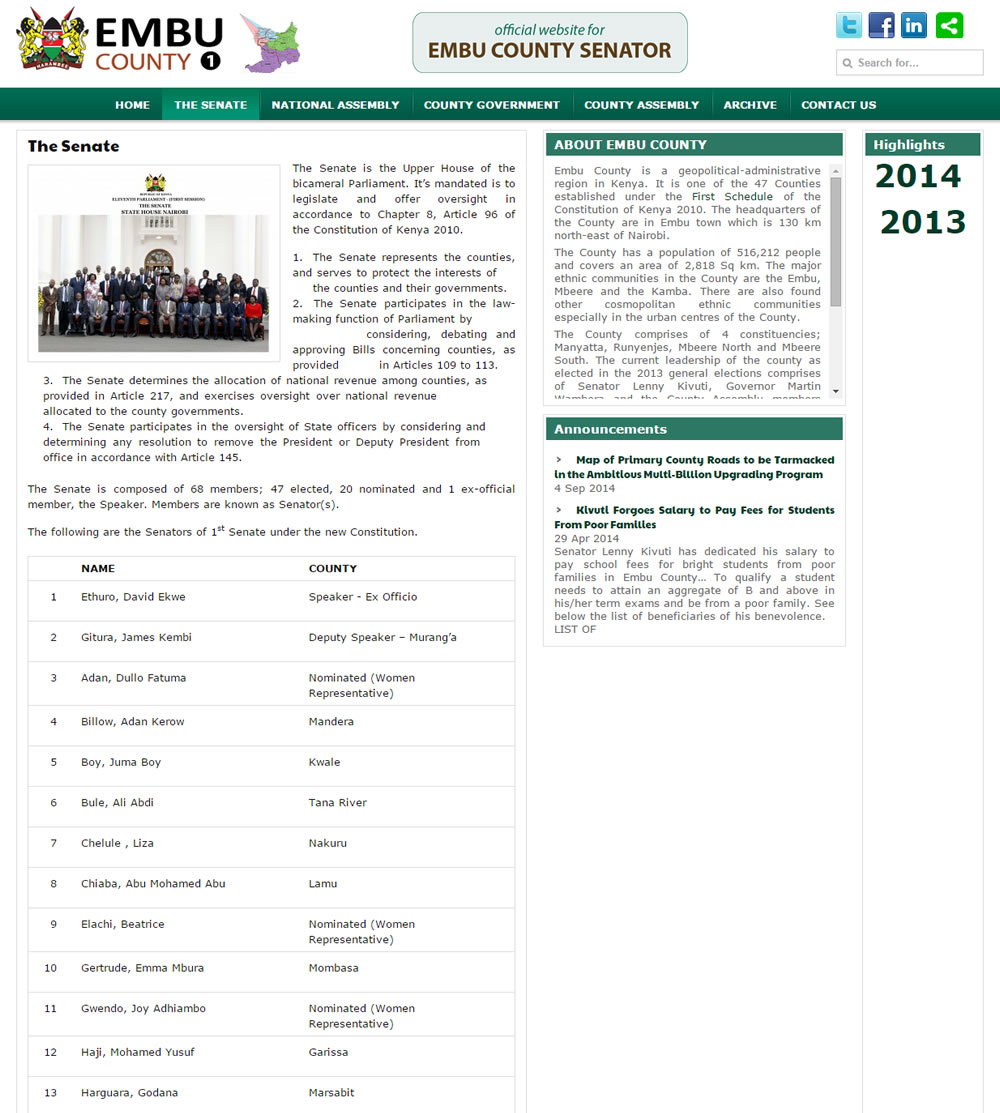 The archive contains stories from Siakago.net, a previously owned website of the area. The previous website was built on
Drupal
.