Doreen & Alan Wedding Website
Single page website encompassing Date, Video, Map, Gifts Registry, Real-time Photo Album and Real-time comment list with secure form. The site comes in a desktop version that is jammed packed with animations; and a light mobile version.
The theme colors of the wedding are yellow (or gold) and grey. The website is designed with this as a major consideration. The home page has a countdown to the day with a unique style clock. The desktop site has the clock disappear with parallax effect. The enter site then transitions as the guest scrolls.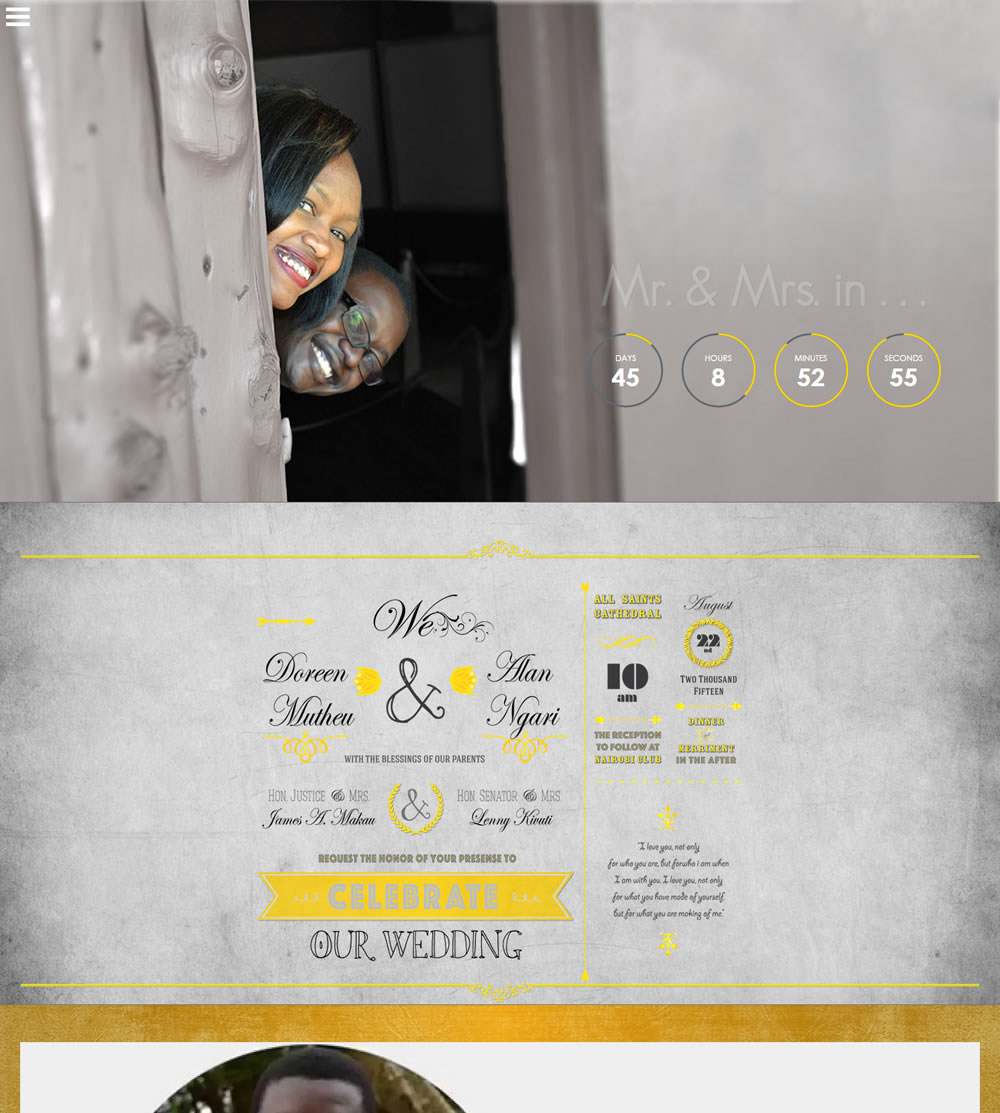 A video describing the relationship leading up to the wedding created earlier by us is viewable seamlessly on the site. Below is a Google Maps interface, to allow directions to the venue available to guests.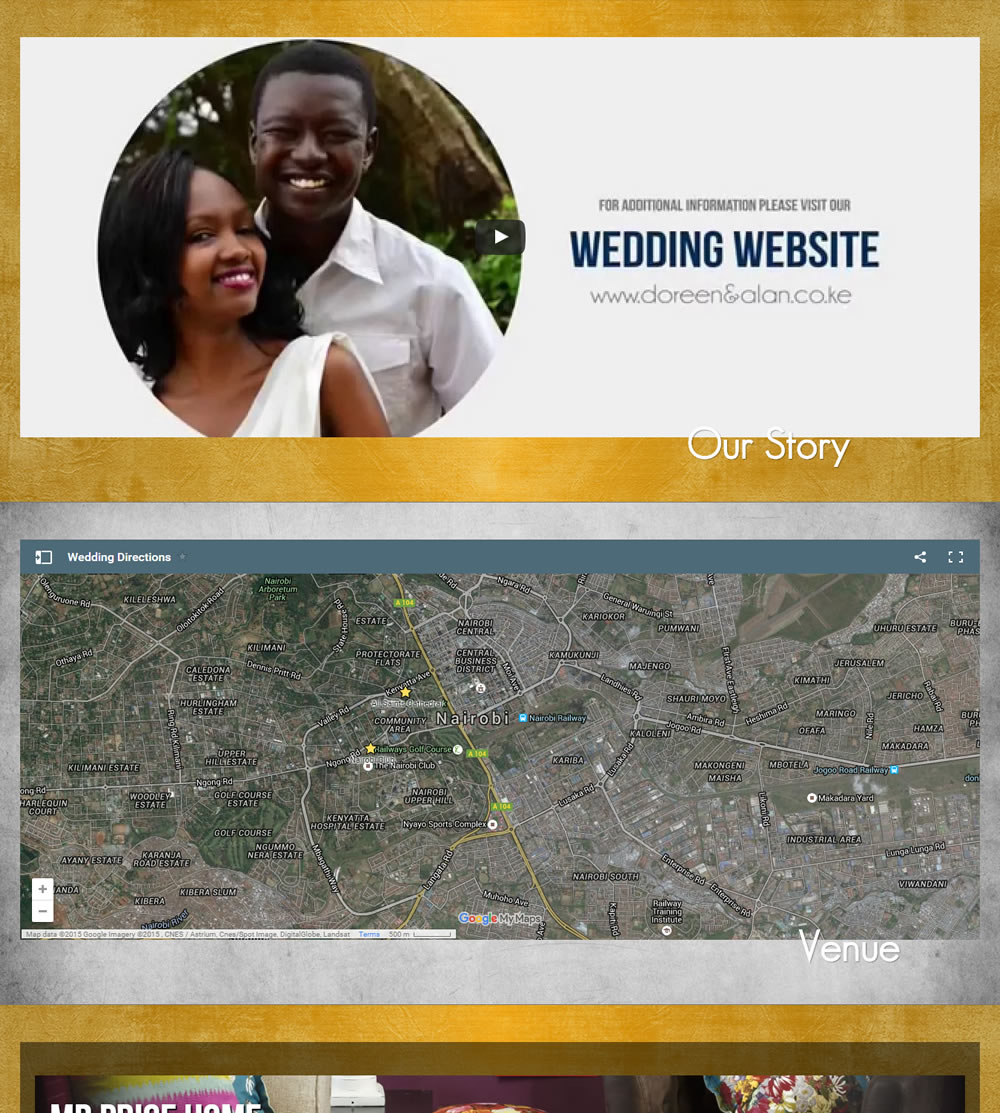 A Gifts Registry is implemented to guide guests on preferred presents. Locations of the stores is included. Google photos allows a Real-time Photo Album possible, as uploads are easy from phones at the venue. The couple was also showered with advice from guests that could and could not make it to the wedding, through the form available on the site. A back end interface was also implemented to control ill comments.